The Israel Defense Forces says ground forces have killed some 130 terrorists during clashes in the northern Gaza Strip in the last few hours.
The IDF says the troops "continue to wage fierce battles against Hamas terrorists," while locating weapons and destroying the terror group's infrastructure.
"During gun battles conducted by our forces, approximately 130 terrorists were eliminated," the IDF says.
The Israeli Air Force has also continued its strikes on Gaza, the IDF says, adding that aircraft struck a number of military headquarters used by senior Hamas officials, among other targets belonging to the terror group.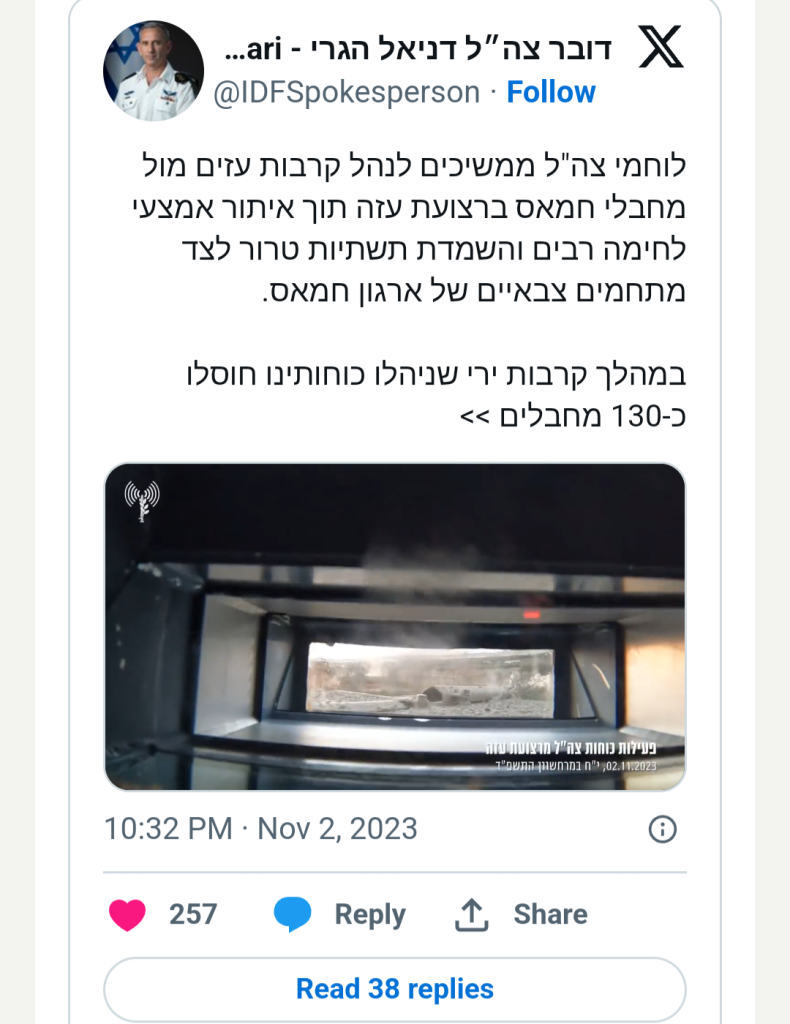 Navy forces have also participated in the fighting, with the IDF saying missile boats aided ground forces by striking booby-trapped 0 and Hamas observation posts.
The IDF says it also struck several Hamas sites along the coast, belonging to the terror group's naval forces.8