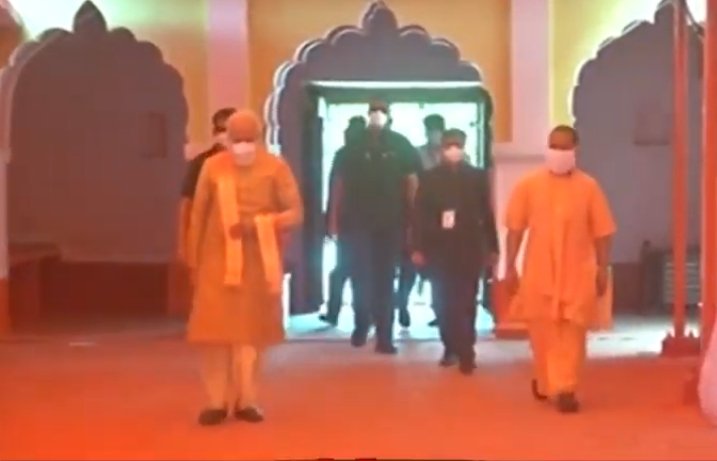 The Bhumi Poojan for the construction of Ram Temple in Ayodhya concluded exactly at 11.40 am as scheduled with Prime Minister Narendra Modia taking part in the function. This is his first visit in 29 years. The Prime Minister will unveil a plaque to mark the laying of Foundation Stone and also release Commemorative Postage Stamp on 'Shree Ram Janmabhoomi Mandir'.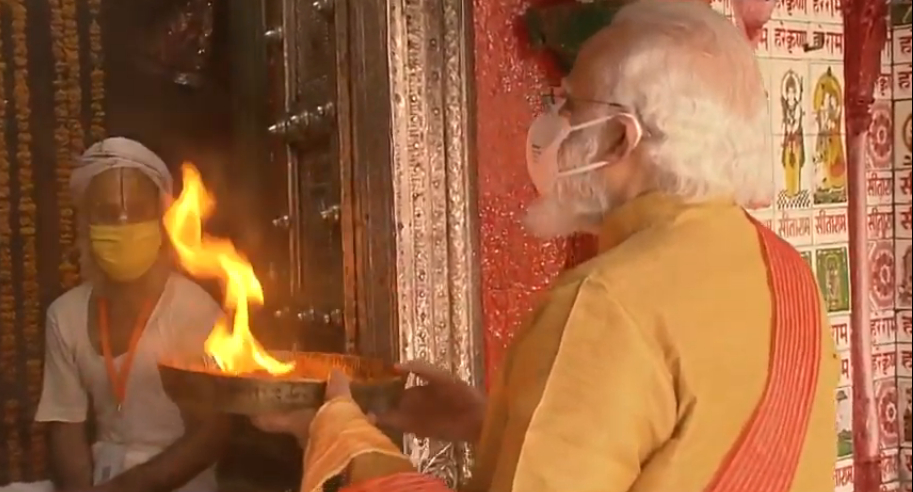 The Bhumi Poojan ceremony will start at sharp 12.30 afternoon and culminate at 12.45 pm.
Several top leaders, including some from the Congress, took to Twitter to welcome the historic day and chant 'Jai Shree Ram'. The 'bhumi pujan' of the grand temple in Ayodhya, at a spot where devotees believe that Lord Ram was born, is said to take place at 12:40 pm, which is the 'muhurat' for the foundation stone laying ceremony.
PM Modi along with CM Adityanath and 175 people who figure in a select guest list of seers and politicians will attend the ceremony. Meanwhile, Shiv Sena has posted a controversial advertisement in today's 'Saamana' with picture of Babri Masjid demolition with Balasaheb Thackeray's statement: "I am proud of those who did this".